Mariaelena's Story
Mariaelena Welch always dreamed of being a teacher. As a child of a teacher, she developed a love for learning early on in life. She loved to 'play school' and asked for extra homework from her teachers and then 'delivered lessons' to her younger siblings and childhood friends in the neighborhood. So naturally, she studied Mechanical Engineering and went on to hold various leadership and executive roles.
Unexpected? Not really. In some form or another, Mariaelena has always been a teacher. A coach. A trusted advisor. During those years, her passion was always developing and coaching the people around her.  This led to her success in varied industries and leadership roles.
Today, her passion is inspiring and connecting people to the 'lesson plans' needed to achieve the best versions of themselves. In 2009, she chose to leave the world of managing budgets, production schedules, and sales quotas to focus on her dream of helping others grow and develop into the leaders they wish to be.
Mariaelena. TEACHER. COACH. ADVISOR.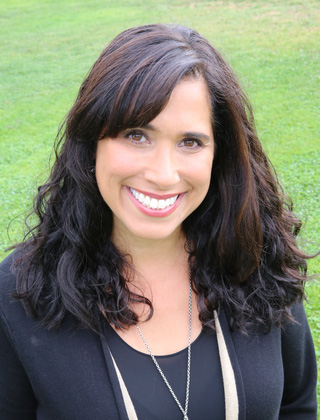 Professional Leadership
Prior to founding VITA Leadership, Mariaelena worked with a broad range of companies in expanding capacities that began as a Mechanical Engineer. Her professional path soon grew to roles in sales, project management, and customer service.
Her talent for managing people and complex issues, led to leadership roles that included Director of Consulting Services for a Fortune 500 software company, to Vice President of Operations, and Vice President of Sales and Marketing for a consumer products business. In these roles, she gained extensive experience in management, business process optimization, finance, product development, software development, operations, manufacturing, production, and human resources.
The common thread in Mariaelena's professional success has been her passion for leading, developing, and growing people and their organizations. Her strength is her ability to connect with individuals of varied backgrounds, styles, and personalities. The engineer in her has a talent for seeing process, structure, and organization where others see as chaos – made more powerful through her skillful communication and ability help others see through the chaos.
Mariaelena's greatest leadership role is as a wife, mother, and avid Star Wars fan, who still dreams of becoming a Jedi Master. She can be found trying to move things with 'The Force' when no one is watching.
Academic Leadership
University of California Santa Barbara (UCSB)
Mariaelena is an Instructor in the UCSB Human Resource Management, Business Leadership, and Business Management Certificate Programs. She developed the curriculum and teaches the Building and Leading High Performance Teams course, which covers organizational employee-focused content including leadership, emotional intelligence, coaching skills, personality and communication styles, conflict resolution, crucial conversations, employee engagement, performance feedback and progressive discipline, and group dynamics.
Santa Barbara City College (SBCC)
Mariaelena holds an Adjunct Faculty position at Santa Barbara City College (SBCC). She designs curriculum and teaches courses each quarter focused on Leadership, Coaching, Communication, Customer Service, Negotiation, Problem Solving, Project Management, and Sales.
Non-Profit Leadership
Women's Economic Ventures' mission is to cultivate the power within each woman to realize her dreams, achieve financial independence and succeed on her own terms. As a former WEV Board Member and WEV Business Advisor, Mariaelena provided one-on-one support to WEV clients to develop needed business skills and make prudent judgments to ensure the long-term growth and success of their business.
As a Preferred Partner and Network Leader for the Six Seconds Emotional Intelligence (EQ) Network, Mariaelena's role is to develop and support the network of members and EQ practitioners in the Santa Barbara area to work together to create positive change.  The Six Seconds EQ Network is a global nonprofit organization working towards the goal of having a billion people practicing emotional intelligence.
Mariaelena served on the Board of Directors and as the Training Chair for the Junior League of Santa Barbara (JLSB). She continues to deliver Leadership and Emotional Intelligence workshops to the membership each year. JLSB is an organization of women committed to promoting volunteerism, developing the potential of women and to improving the community through the effective action and leadership of trained volunteers. Mariaelena was honored to be nominated and selected as California's Chairperson for the Junior Leagues' State Public Advocacy Committee (CalSPAC).